Hospice SLO County announces Karen Rogers as the final Dick Rob Volunteer of the Quarter for 2019!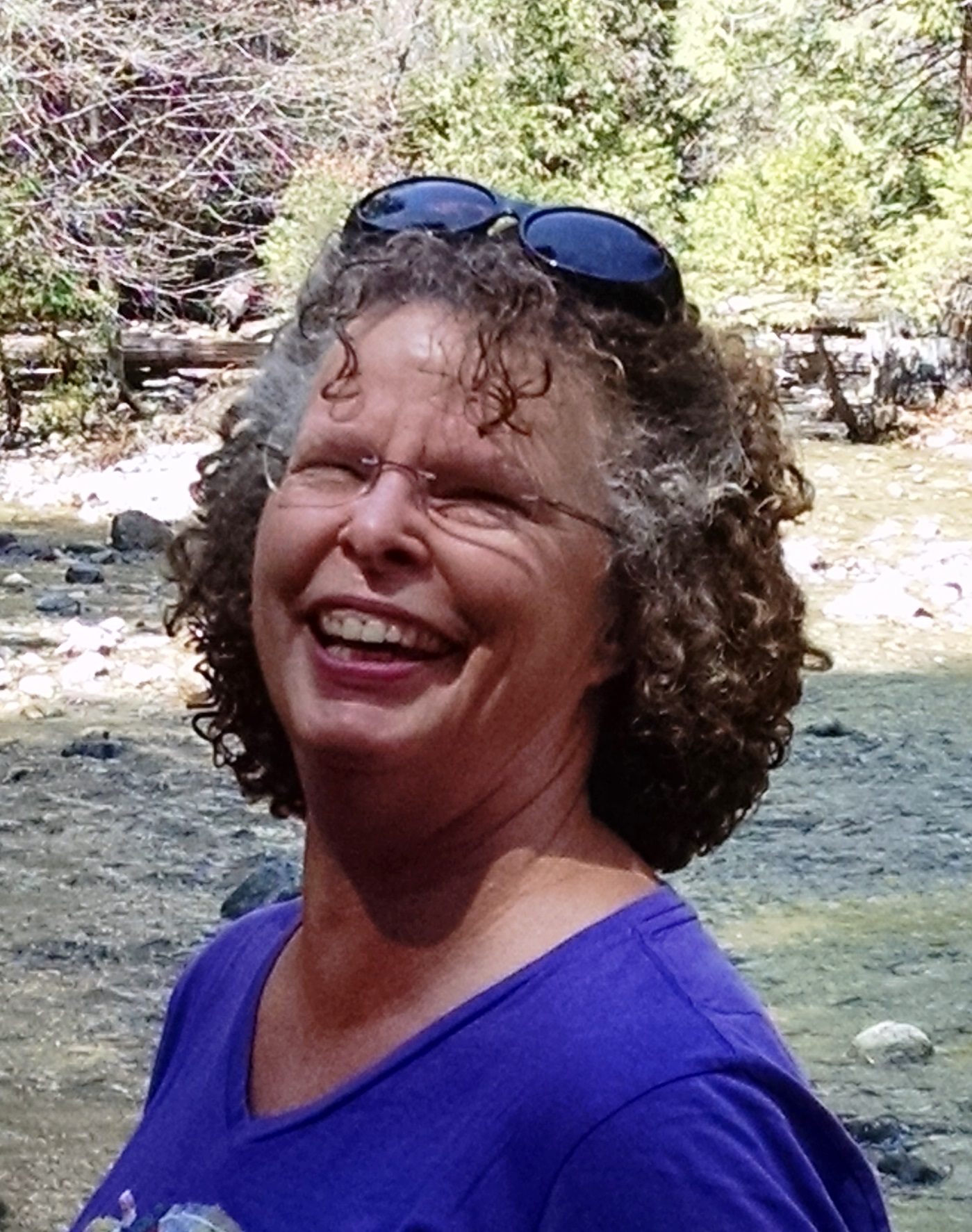 It is my honor to nominate and announce Karen Rogers as our final Dick Rob Volunteer of the Quarter for 2019!
Although I believe she has received this recognition in the past, it was not under my watch and I believe wholeheartedly that she deserves this recognition time and time again. Over the last two years I have seen Karen stretch to new depths of compassion, commitment and understanding. She has taught me a great deal about what it means to support people at the end of life and to sit in discomfort and hold space for people without judgement. She gives freely of herself in her volunteerism while simultaneously replenishes herself and others around her.
Karen truly embodies the legacy of Mr. Rob as an effortless, humanitarian volunteer. She is also committed, dedicated, flexible, humble, and selfless. She opens her heart to others and views every person and experience as her teacher.
Karen is a longtime volunteer with Hospice of SLO County who wears many hats at our agency. She is an in-home volunteer, an end of life doula, and our reiki master. She provides admin support, event support and is a mentor to many.
Here are just a few notes from her fellow volunteers and staff
Karen's willingness to go out and do assessments, reiki treatments at home, and just overall be available for HSLO clients is greatly appreciated.
She is such a role model for all of us! She teaches and models for others the value of self-care.
She is efficient and knowledgeable and a great support to our agency.
She cares deeply for those she works with here. She's always ready to lend a hand.
She is an inclusive player at HSLO. Specifically, she makes a point of helping less experienced volunteers reach and implement their own competences without making them feel inferior.
"Karen, who comes to us with a lengthy list of hospice and doula experience, is able to offer constructive ideas and comments. This makes the volunteer corps more competent and much stronger, and it helps keep volunteers engaged and looking for new challenges. This capacity of Karen's is, I believe, more reliant upon Karen's personal attributes and less upon her expertise, which in and of itself is pretty darned awesome. It's my opinion that HSLO should recognize and laud Karen for these attributes and the breadth of her impact upon those fortunate enough to have worked with her and upon HSLO itself. The recognition is richly deserved." – Mark
"Karen is a clearly a complete Doula - one who is knowledgeable, experienced and wise in the many aspects of End Of Life support and simultaneously a Doula who deeply understands the subtle realms of the heart and the soul of dying people and their loved ones. She marries these beautifully and gracefully into her Doula practice benefitting both the clients who are blessed to be supported by her as well as all of us Doulas to whom she is a great mentor. Karen has a deep, compassionate intuitive heart. May we all be so lucky to have a Doula like Karen present with us when our time comes. It is indeed an honor to be a member of our mighty Doula team with Karen." – Richard
"I got to experience firsthand Karen's unique combination of skill, experience, and compassion and directive manner. When the call went out for myself and my horse, Karen got in her car, drove a distance to arrive quite quickly to support us at a critically challenging time - a last minute vigil, with a horse, who was actively dying. Her support was felt in so many ways and helped me process emotions, come to terms and shift into action while in connection with my horse in a profound way. Her blessing of his beautiful body, anointing him gave me enormous relief even though I'd been doing a version of that myself. Having someone else be present with me shifted and supported me in ways that were beyond a normal range of support. After he passed she was so present with so many details, and then able to smoothly 'hand me off' to another doula. My gratitude for her assistance are vast and so deep. I've witnessed Karen playing so many roles within Hospice and gives so freely of herself in each of the areas she offers. It's pretty remarkable." – Sandy
Thank you Karen for all that you do to support our community.
Shannon McOuat
Director of Volunteer Services
Hospice of San Luis Obispo County