News
Recent Hospice SLO County Announcements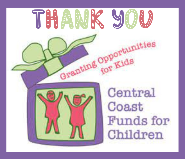 In 2022, Central Coast Funds for Children awarded 31 grants for a total of $100,000.
Hospice SLO County applied for funding for our Youth Grief Counseling Program.
We are excited to announce that we received a $5,000 grant.
The mission of Central Coast Funds for Children is to raise funds to help provide a hopeful pathway for children in need in San Luis Obispo County.
You can learn more about Central Coast Funds for Children at https://www.centralcoastfundsforchildren.org/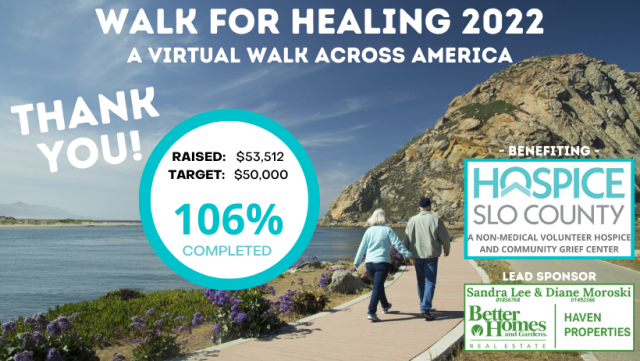 159 people logged an astounding 12,776 miles by walking, running, hiking, biking, swimming, dancing, and other activities throughout May and June 2022. There was participation in California, Arkansas, Indiana, Maine, Minnesota, Montana, Ohio, and Washington. It was truly a walk across America!
471 people donated $53,537 to surpass our fundraising goal of $50,000! Hospice SLO County is extremely grateful for this tremendous support.
Winners Announced! Click Here to see the campaign results.
Recent Hospice SLO County Blogs