As a volunteer, I have witnessed the impact of Hospice SLO County's services firsthand.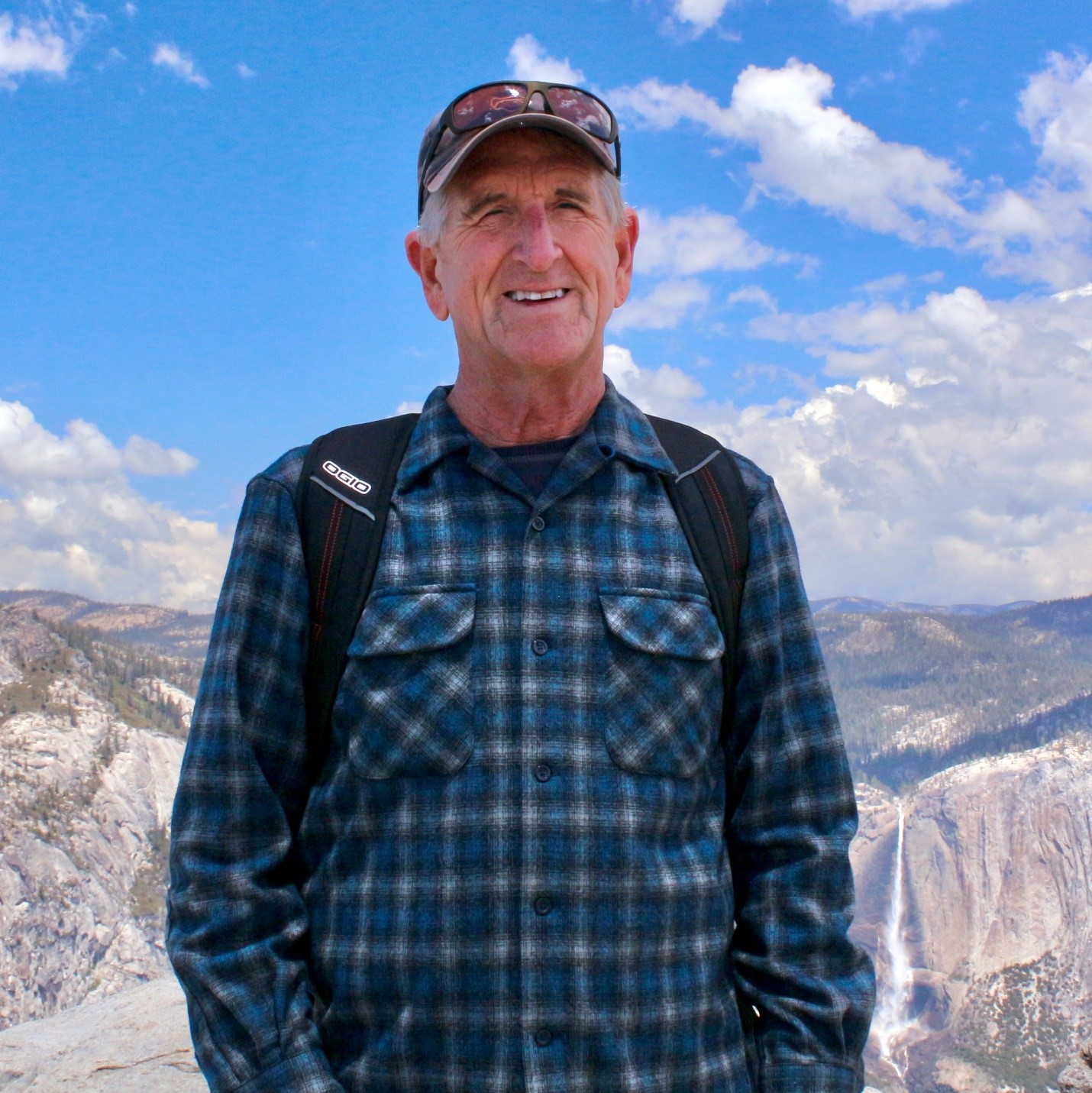 In 2018, I challenged myself to engage in an area of volunteer service that was outside my comfort zone. I enrolled as a volunteer with Hospice SLO County and received 30 hours of expert training in the methods and skills to serve in-home clients with terminal or severely life-limiting conditions. The excellent weekly sessions with over a dozen other trainees gradually built my confidence to the point that I felt I could support someone in need.
With the insightful guidance of Hospice SLO County staff, I was matched with a client with whom I share some common interests. In our three years together, this person has struggled with deepening Parkinson's disease symptoms while also suffering from multiple additional medical issues. As he has become more disabled, the demands on his caregiver have increased and the respite I can provide her has become even more important. Both have stated to me that my four hours per week mean so much for his social well-being and her respite. While humbled by this response, my own life has been enriched beyond my expectations.
Later, after my positive experiences as an in-home volunteer, I again stepped out of my comfort zone and enrolled in another intensive training to become an End-of-Life Doula. I learned how to support and advocate for those near death and actively dying. This training further enhanced my understanding of the important and sometimes difficult task of experiencing the end of life. I am in awe of the generous and committed volunteers who lean into this serious and deeply meaningful service.
The fact that all of Hospice SLO County's services are offered free to anyone in need is amazing to me. Also amazing are the professional and caring staff with backgrounds in medical, counseling, and therapy fields. It is no wonder they have a continuous surge of potential clients seeking help. It is gratifying to see that the new volunteer trainings are experiencing greater enrollments which will help keep up with the growing client demand. The continuing caring support of all volunteers by the staff has always been a valued comfort. We know we have backup if we need it.
As I write, the world is in the second year of the coronavirus pandemic, which has impacted everyone's lives. Hospice SLO County's ability to fundraise has also been impacted, yet the small, dedicated staff, is taking on extra duties and doing everything possible to guide volunteers, as they have since my first volunteer training, with integrity, compassion, and love.
Integrity, compassion, and love - in my experience, these three attributes drive everything Hospice SLO County does and stands for. Unfortunately, they do not pay the bills, salaries, and other costs necessary to carry out the work. The Giving Every Month (GEM) method of support is critical to a volunteer-based nonprofit like Hospice SLO County. I chose to become a GEM member to do my part to help. My GEM contribution is modest, but I know it is appreciated and means a lot when others do the same. Many people spend money every month on subscriptions to things like music, radio programming, and video streaming and could easily add Hospice SLO County to their monthly subscription budget at a level comfortable for them. I'm glad to be a GEM member for a unique organization that meets the needs of so many in our community.
Steve Mullany
Nipomo CA