Hospice of San Luis Obispo County Light Up a Life 2019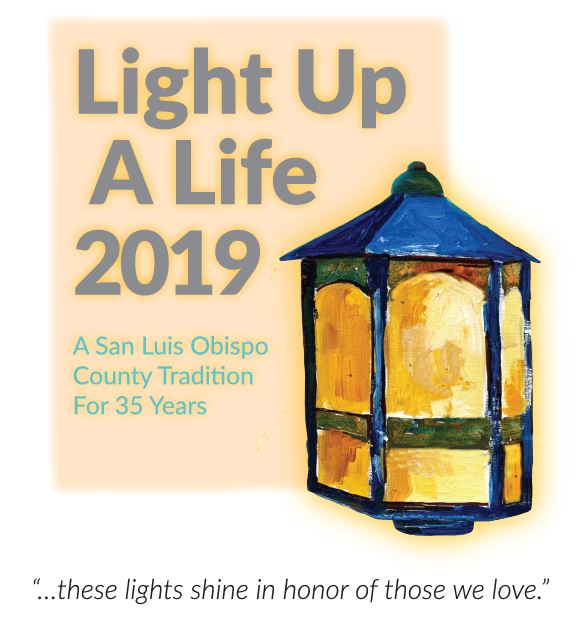 "…these lights will shine in honor of those we love."
Join us in remembering loved ones during our annual Light Up A Life season. The lantern symbolizes light as we are guided through life's journey. There are three ways to support Hospice of San Luis Obispo County and illuminate the memory of your loved one, honor someone living, or simply elect Hospice SLO County for your end-of-year giving. With your help, lights will shine during our Light Up A Life season.
As a volunteer hospice, Hospice SLO County does not charge any fees for the services we provide. For 40 years, we have relied on the generous support of the community to continue our work to address the emotional, social and practical needs of those coping with a life-threatening illness or grieving the death of a loved one.
Ways to support Hospice of San Luis Obispo County
Remembrance Ceremony – Chose to have your loved one's name read at the Remembrance Ceremony of your choice and entered into the Remembrance Book for your $20 gift. Purchase a lantern.
Light & Love – As the year draws close, your contribution supports Hospice of San Luis Obispo County's mission of providing all services at no charge. Make an end-of-year contribution.
Hospice SLO County is supported by individual and business donations, bequest and fundraising. All funds received stay local and are tax deductible. Your gift of $20, $50, $100, $500, $1,000 or more will make a difference in the life of the thousands we serve every year in the San Luis Obispo County community.