Bid for a Cause
August 27 - September 3, 2021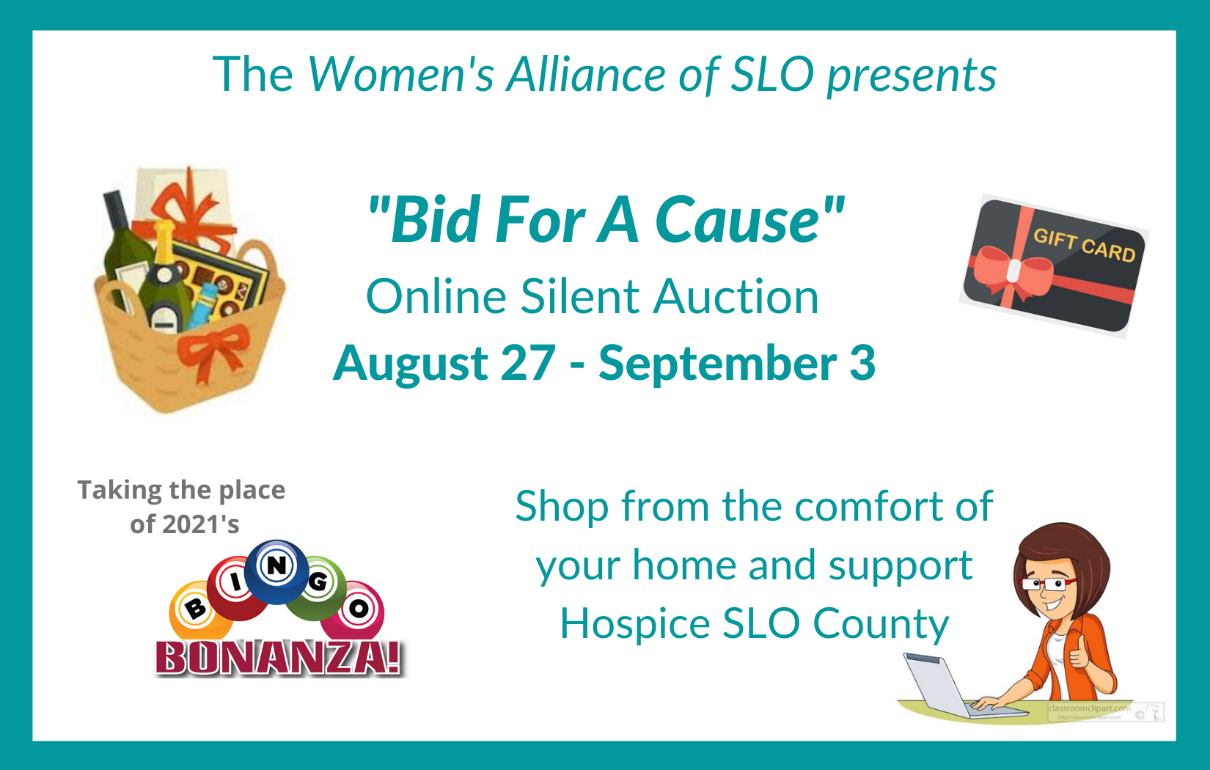 The Online Silent Auction will go live on Friday, August 27, 2021. 
The Online Silent Auction will end on Friday, September 3, 2021 at 8PM.
You may view the Online Silent Auction throughout the month of August. Check back regularly as the auction is "Under Construction" and items will continue to be added. You will receive a reminder email the week of the auction. 
All proceeds benefit Hospice SLO County's General Fund.
All items will need to be picked up September 7 - 10, 2021 at Hospice SLO at 1304 Pacific Street, San Luis Obispo, CA unless special arrangements are made.
 If you have any items to donate to the Online Silent Auction, please call Donnie at (805) 235-6043
Thank you to the Women's Alliance of SLO.
In memory of Mary Oldham, past president of the Women's Alliance of SLO and founder of Bingo Bonanza.