Special Events
Hospice of San Luis Obispo County is a local 501c3, non-medical, hospice - providing support for anyone experiencing the impact of a life threatening illness or grieving the death of a loved one.
Since 1977, Hospice SLO has touched the lives of thousands of individuals by providing support through grief counseling, respite care, support groups, community outreach, and resources for individuals caring for loved ones in their own homes. As a volunteer hospice organization, all Hospice SLO services are provided free of charge. This is made possible only through the support of donations and special events such as the ones below.
Your attendence at our events can be tax-deductible, Our Non-Profit Federal Tax I.D. No. is #95-3195126.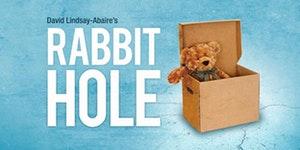 San Luis Obispo Repertory Theatre Benefit Night for Hospice SLO County
Dress Rehearsal of Rabbit Hole
Becca and Howie Corbett have everything a family could want until a life-shattering accident turns their world upside down.
Reception begins at 6:00 p.m.
Theatre doors open at 6:45 p.m.
Show begins promptly at 7:00 p.m.
Purchase tickets online, or call 805-544-2266.