In-Home Volunteer Training
January 20, 2022 2:00 pm to 5:00 pm
Jan 6, 13, 20, 27, Feb 3, 10, 17 & 24 (Thursdays for eight weeks) from 2-5 PM on Zoom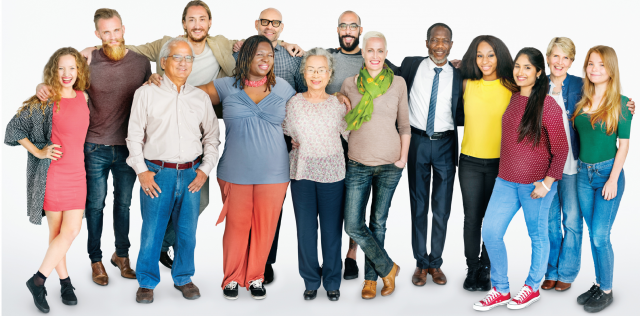 We are excited to announce that we have finalized the dates for our next Hospice SLO County In-Home Volunteer training: Jan 6, 13, 20, 27, Feb 3, 10, 17 & 24 (Thursdays for eight weeks) from 2-5 PM on Zoom. A camera and audio (phone or microphone) are required to participate.
Preregistration is required: https://hospice-of-san-luis-obispo-county.networkforgood.com/events/36675-hospice-slo-county-in-home-volunteer-training-winter-2022
Hospice SLO County's In-Home Volunteer Training is offered free of charge. Donations are greatly appreciated. If you would like to help cover the costs of this training, please consider making a donation when you register. Printed training manuals are available for a $30 donation.
For over 43 years, Hospice SLO County has depended on the generosity and time of volunteers who have offered their voice for kindness, listen with ears of compassion, and open their hearts with love. At Hospice SLO County, in-home volunteers offer respite, companionship and assistance for up to four hours a week. Animal lovers can volunteer with Pet Peace of Mind offering in-home client support to the animal so they can stay with their owners through end of life. End of Life Doulas need to go through our in-home volunteer training before they can continue on to the Doula training.
Before our volunteers help clients in the home they must attend our comprehensive volunteer training.
Topics include:
Exploring personal attitudes about dying and death
The history of hospice and current medical and non-medical approaches to end of life care
Communication skills
Spiritual, practical and emotional support needs of clients and families including family dynamics
Anticipatory grief and bereavement
Please let me know if you have any questions at all about what the training or volunteer role entails – we are here to answer any of your questions!
"I arrived to the Volunteer training nervous with many questions. Right from the beginning, it became clear that this was going to be a positive, powerful, excellent, and engaging group and training. The training for Hospice SLO County was superb in every way: the level of knowledge, respect, compassion and warmth towards volunteers and hospice recipients is present in each and every segment of the training. Being with a compassionate, knowledgeable group who desire to use their experiences for service is inspiring, profoundly soothing and healing. My training at Hospice SLO was everything I hoped and much more.  I felt uplifted, supported and ready to move forward with volunteering." -Sandy, spring 2018 training participant
For more information, please contact:
Shannon McOuat at 805.544.2266
or email [email protected]